MOBILE OPTIMISATION
IDEAL FOR: NEW AND EXISTING WEBSITE OWNERS
With the ever increasing popularity of Smartphones and tablets, developing a professional mobile website has never been more critical for your business.
Increase Business Exposure
With GoMedia's mobile optimisation services, we take your new or existing website and make it accessible across mobile and tablet devices. Opening up a whole new market and client reach for your website and business.
You can choose to have your existing website optimised or bundle mobile optimisation with your new website project. We will create for you a professionally designed, feature rich mobile site that represents your brand - a mobile website that you will be proud to show your customers.
Most importantly though, it allows you to be more easily found by mobile users. With a mobile optimised website, users will be able to navigate your website effectively no matter where they are.
Whether it is to browse your products and or services online, view your physical store location, click and or call to make a bookings or simply allow them to learn more about your business.

Multi-device Compatibility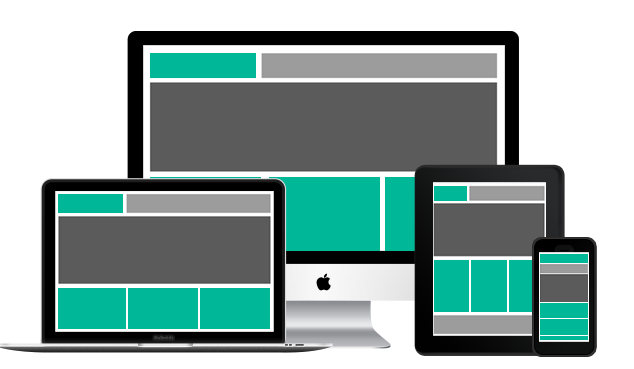 While making your website mobile responsive, consideration is made for multiple devices, from small screen phones to larger phones, tablets, laptops, desktops and larger screens.
Your website will be optimised independently for the different devices and their screen sizes showing only the important information and ensuring a easy to use, user friendly interface.
Localisation Functionality
In addition to improving how your website appears on different devices, localisation functionality is a service we also offer to provide unique features to your website to target visitors in specific locations.
This helps improve the users experience on your website, provides only relevant information for visitors in their current location, and most importantly can help to improve conversions.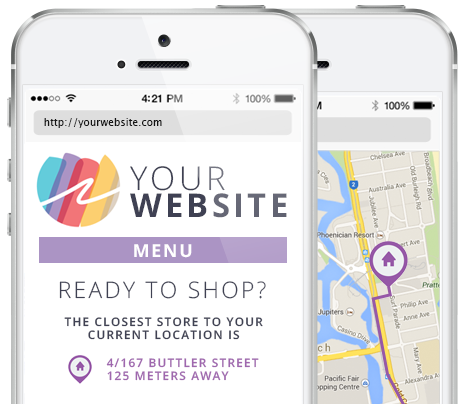 Multi Device Compatibility

Your website will be made to work on various mobile devices of different sizes and resolutions.

Easy to Navigate Menus

Website visitors will be able to easily navigate your website despite screen size and resolution.

Track Mobile Users

Traffic analytics integration to help you measure and track mobile users on your website.

Mobile Compatible Media

Images, videos, audio and any other media will be optimised for mobile device compatibility.

Map Service Listings

We help list your business with mapping services such as Google Maps, Bing Maps and Apple Maps.

Single Site Update

Update your website once for both your desktop and mobile website versions.
One-Click Mobile Call Buttons

Allows phone numbers to be click-able on mobile devices for auto calling functionality.

Convert More Visitors into Customers

Detect mobile users and better target them for improved conversions.

eCommerce Mobile Design

Allow customers to more easily browse your products and make purchases on mobile devices.

Control Mobile Visible Content

Control what content from your website is visible on desktop or mobile devices.

plus many more…
Request a free no obligation quote!